← Back to all posts.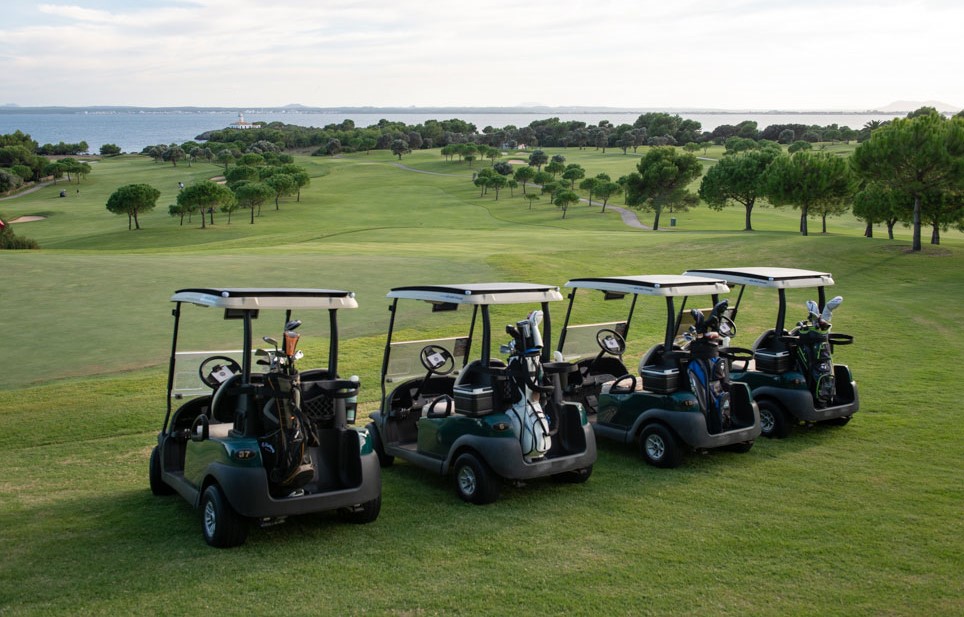 Drive 10 more miles per day, for free, with the power of the Sun!
Solar seems like a great option for golf carts, but roof space is limited. This is no problem with the Genasun GVB-8-WP, our waterproof boost charge controller designed specifically for the 36V or 48V system in your golf cart. Just pick the solar panel that fits the roof best and let our voltage-boosting controller do the rest to charge your batteries.
The Genasun GVB-8-WP is a unique MPPT solar controller that boosts the voltage output of your solar panels up to 48V. It has been developed for golf carts, or any other electric vehicles, running on 36V or 48V batteries. It's waterproof, which means total protection against rain and moisture. No need to worry about washing your golf cart—these controllers can be hosed down!
Thanks to the special Genasun Boost technology, the GVB-8-WP will work to power your system from dawn to dusk, even when light isn't optimal!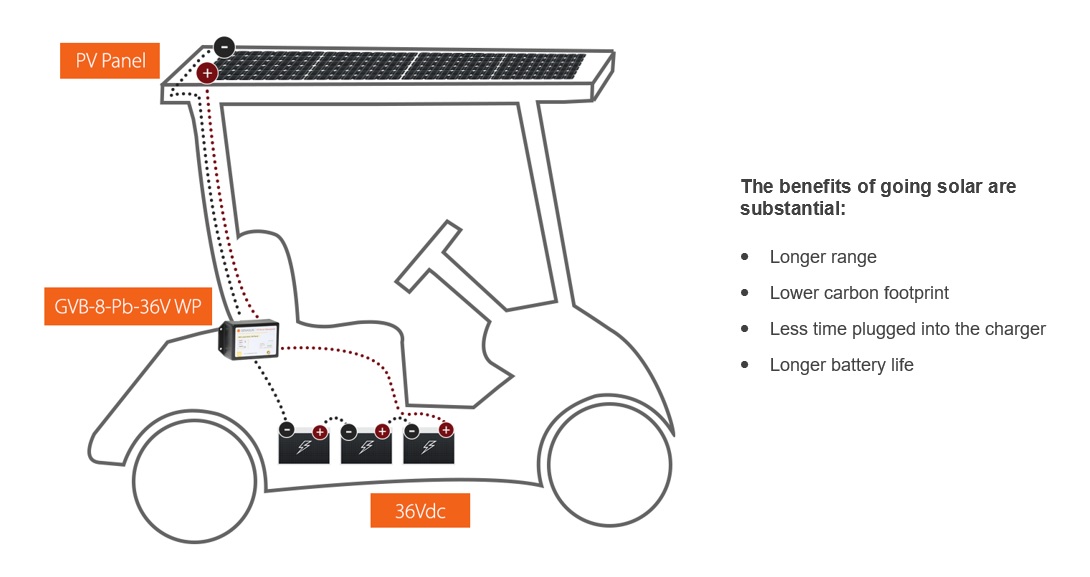 When batteries are discharged to low levels, it takes a toll on their longevity and health. Deeper discharges mean fewer charging cycles and a shortened battery lifetime.
Installing solar on your golf cart with the Genasun Boost controller solves these problems. Charging while you drive means more daily range and healthier, longer life for your batteries. That's a win-win!
The Genasun boost GVB-8-WP is available for 36V and 48V nominal lead-acid and lithium battery systems.
| Battery Pack | Genasun SKU |
| --- | --- |
| 36V Lead-Acid | GVB-8-Pb-36V-WP |
| 48V Lead-Acid | GVB-8-Pb-48V-WP |
| 10S LiPo/LiCoO2 (36V-nominal) (1) | GVB-8-Li-41.7V-WP |
| 12S LiFePo4 (36V-nominal) (2) | GVB-8-Li-42.6V-WP |
| 12S LiPo/LiCoO2 (48V-nominal) (1) | GVB-8-Li-50.0V-WP |
| 13S LiPo/LiCoO2 (48V-nominal) (1) | GVB-8-Li-54.2V-WP |
| 14S LiPo/LiCoO2 (52V-nominal) (1) | GVB-8-Li-58.4V-WP |
| 16S LiFePo4 (48V-nominal) (2) | GVB-8-Li-56.8V-WP |
(1) charge voltage 4.17V per cell, see article Li-ion cells (2) charge voltage 3.55V per cell, see article LiFePo4 cells
Questions or need some help setting up your system? Please
drop us a line!