← Back to all posts.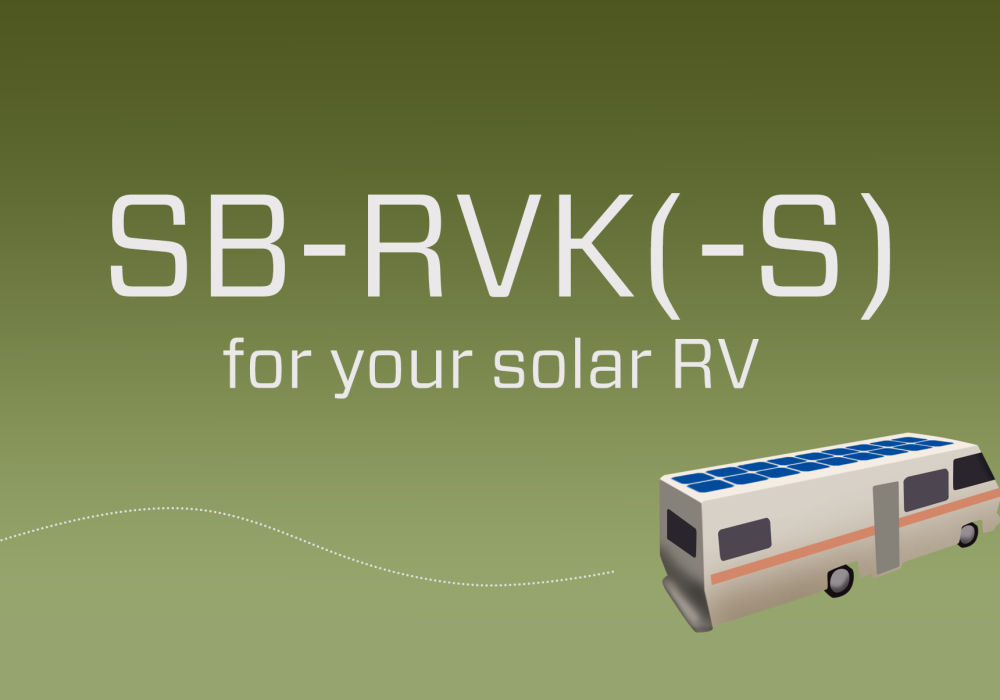 Sweet Boondocking!
The SB-RVK/SB-RVK-Skit is compatible with the majority of 36/48/60/72-cells solar panels on the market. The included display IPN ProRemote (without shunt) or IPN ProRemote-S (with shunt) allows you to program the SB3024iL MPPT solar charge controller with the ideal charge profile for any kind of LEAD-ACID or LITHIUM battery. The kit with an external current shunt monitors the state of charge (SOC) of your battery pack!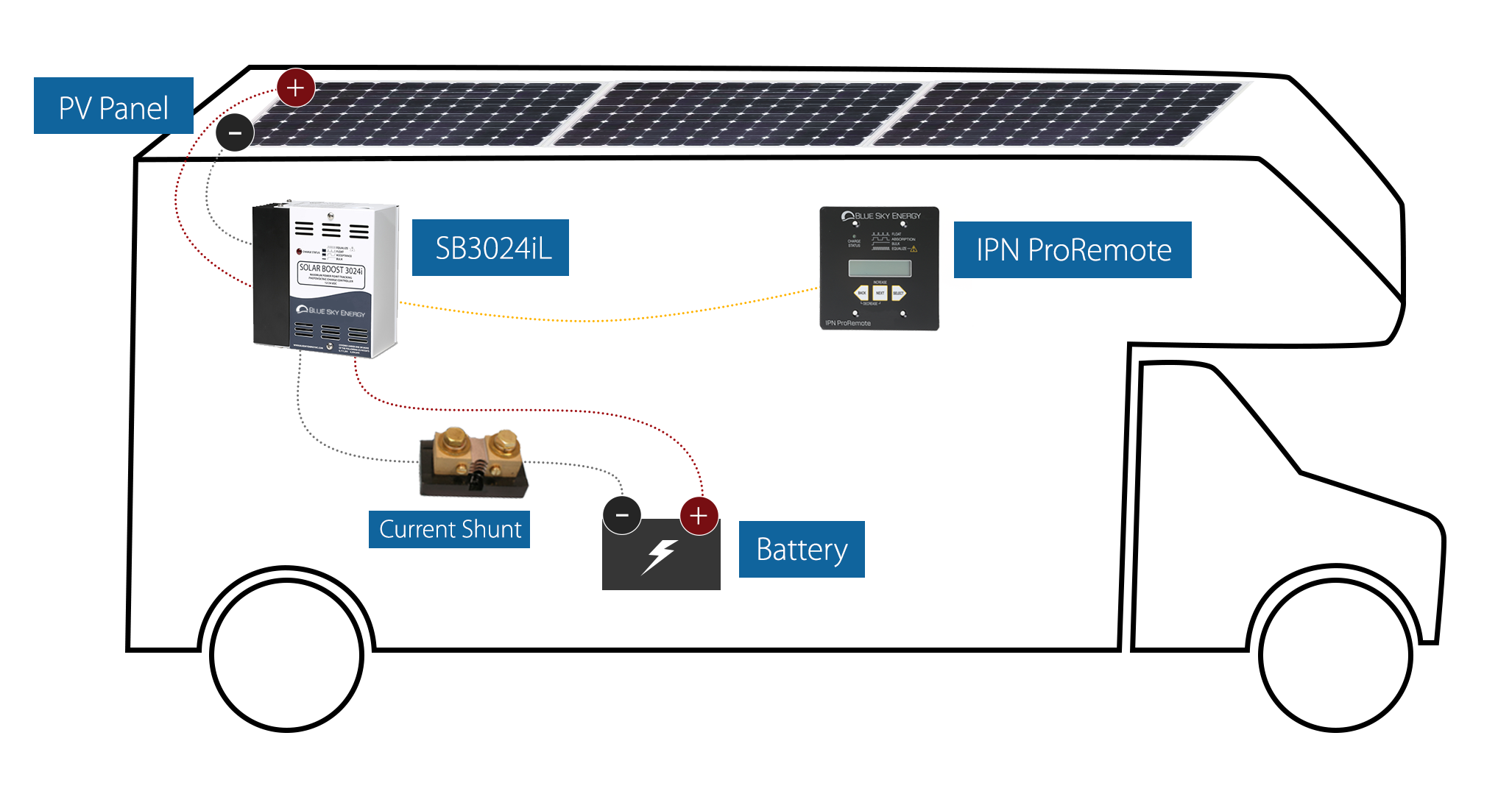 Stay off-grid as long as you want while the Blue Sky Energy SB-RVK(-S) kit takes care of your power needs. With this all-in-one charging solution, you will be able to maximize the wattage delivered to your batteries by your solar panels!
Choose the solar panel and battery pack that best fits into your RV and the SB-RVK(-S) kit will provide all you need to go solar. It is easy to install with intuitive real-time data. Our SB3024iL MPPT solar charge controller has an advanced MPPT tracker to gather all the sunlight available to power your system. The remote display can program and monitor all the settings that you want to keep on eye on, while the external current shunt will report the NET current from your battery bank, including all loads and charge sources.
| SKU | Description |
| --- | --- |
| SB-RVK | SB3024iL and IPN ProRemote |
| SB-RVK-S | SB3024iL and IPN ProRemote-S (with current shunt) |
Need more solar power? No problem! Just add more controllers to your SB-RVK(-S) kit and the network will synchronize them to work as a single unit—all while keeping the advantages of optimizing independent arrays.
Have questions? Please drop us a line for details or any questions and we will help you to design your solar system with our SB-RVK(-S) off-grid kit.
Have a nice off-grid stay!